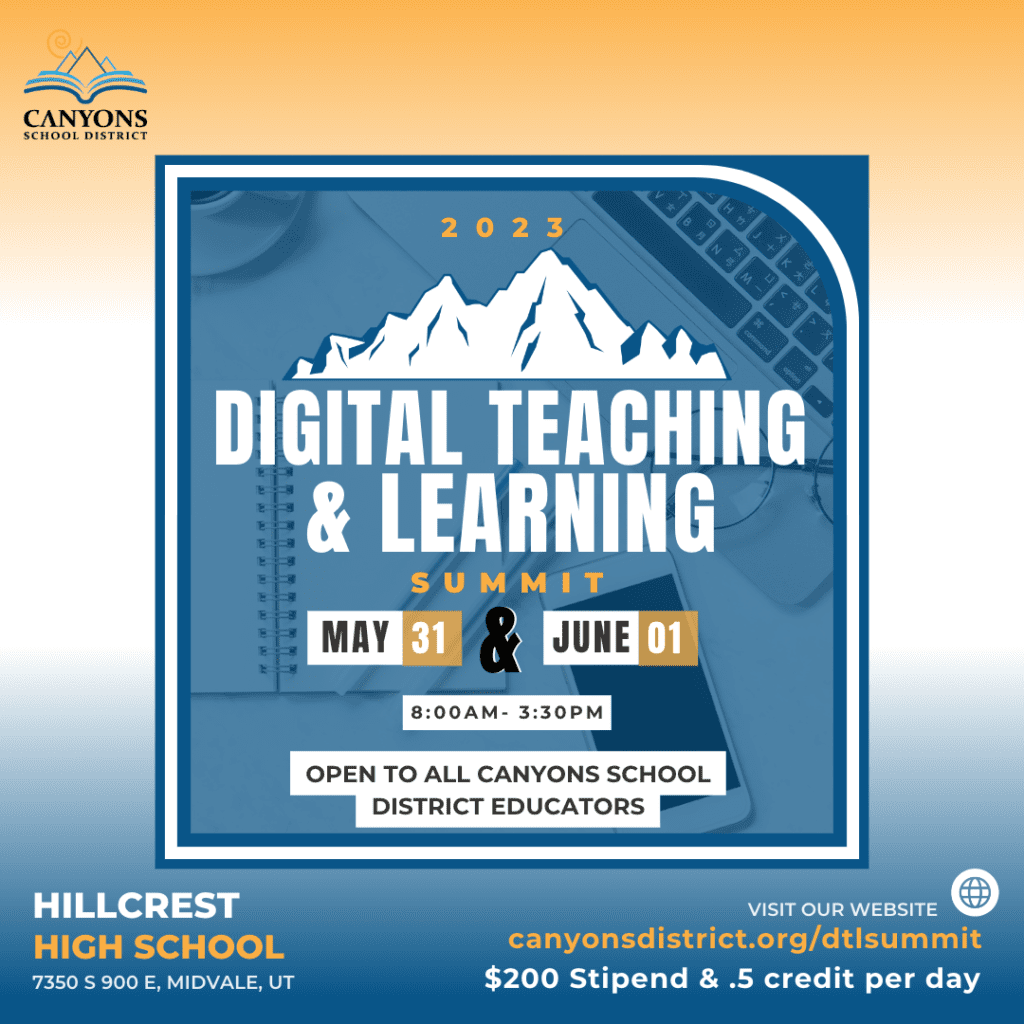 We are so excited to have you join us for the 2023 Digital Teaching & Learning Summit. This amazing event, formerly known as Tech Summit, is held every year to help support our teachers in developing their technology skills and adding more ideas to their Technology Toolbox. 
Use this page to find registration  information, FAQ's and the sessions available to attend.
If you have any questions, please email katie.gebhardt@canyonsdistrict.org
Frequently Asked Questions
Yes! You will receive $200 per full day that you attend. So it is possible to earn $400 total for attending both days!
No, this is a optional professional development opportunity for teachers attend. You are not required to attend or make it up in any way.
This event will be held in-person at Hillcrest High School. You will not be able to attend virtually for a stipend or USBE credit. Session materials will be available on Canyons U after the event for you to view.