For sixth-graders, making the leap to middle school is a big transition – but it doesn't have to be a scary one.
For nine years, Canyons District's middle schools have opened their doors a day early to incoming 11- and 12-year-olds. This year's middle-school orientation will be held the morning of Tuesday, Aug. 22, giving newcomers a chance to find their classes, meet their teachers, and attempt to open their lockers before the hectic hustle and bustle of the first day. The event eases back-to-school jitters by walking students through a day-in-the-life of middle school, albeit a shortened one.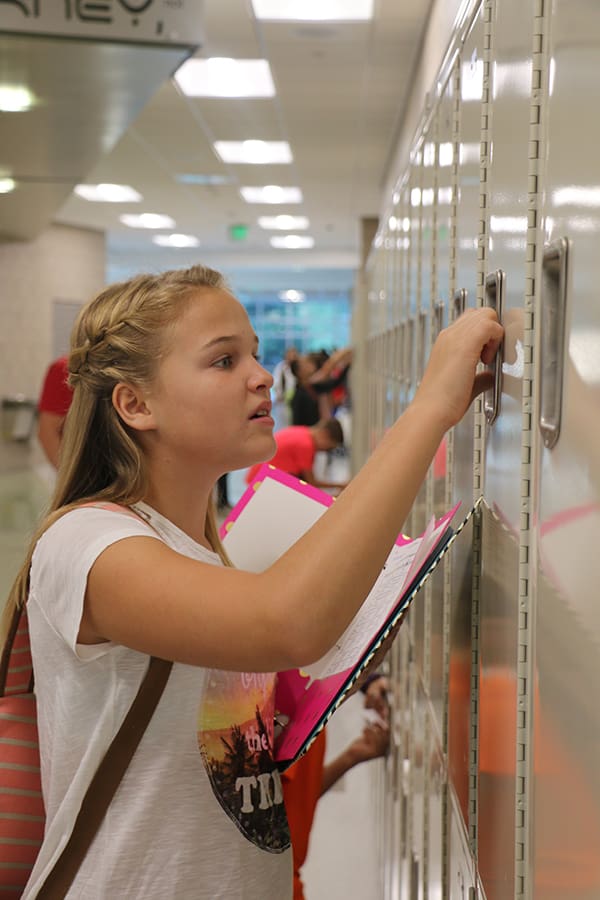 Students are to arrive at school at the morning bell, attend shortened classes, test their lockers, and grab a snack before heading home. Some principals also held assemblies to introduce themselves, and explain school rules.
Also per CSD tradition, elementary and middle schools will literally roll out the red carpet to greet students on Wednesday, Aug. 23. As students enter the buildings, players from the professional soccer team, the Real Monarchs will join parents, teachers and principals in lining red carpets to cheer our up-and-coming college- and career-ready stars. Each student will receive a free pencil, enthusiastic high-five's and two-for-one ticket voucher for Canyons District Night at Rio Tinto on Friday, Aug. 25.
The vouchers entitle families to one free ticket for every full-price ticket they purchase to the Friday, Aug. 25 Monarchs game, which starts at 7 p.m. Tickets range in price from $8 to $15, and can be purchased at the ticket counter or online.
These celebratory starts help students feel welcome while underscoring the importance of school as a child's ticket to the show of life.
Questions? Please contact the Main Office of your child's school. Welcome back to another great school year!