If Donald L. Miller can bring history to life on the big screen, surely he can do the same for a group of high school students.
The endowed professor is the best-selling author of nine books, one of the most respected authorities on World War II, and a consultant for many film and TV productions–including two HBO series produced by Tom Hanks and Steven Spielberg–and he's coming to speak at Alta High this month as part of the school's ninth annual Social Studies Colloquium.
Established in 2011 by Alta history teacher Rique Ochoa, the colloquium provides Canyons students with the rare opportunity to meet and learn from some of the nation's top scholars. Over the years, various preeminent educators, including four Pulitzer Prize winners, have visited the home of the Hawks, making multiple presentations about their books and sitting down with a small group of students from Ochoa's class. Each time, students from other high schools throughout the District are also invited to participate.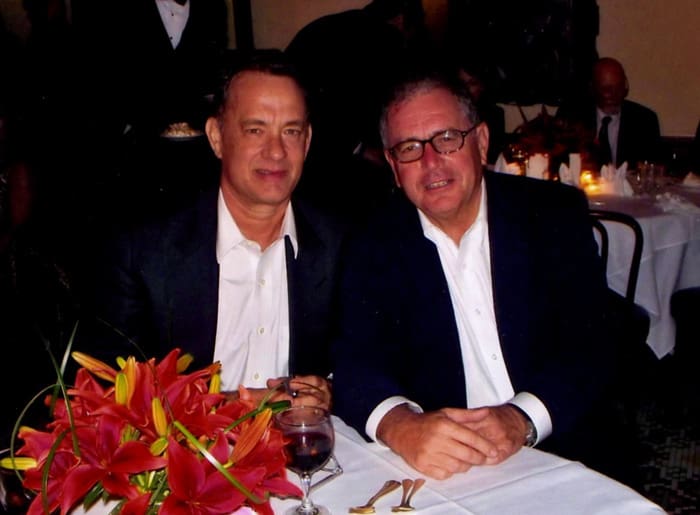 Miller will be presenting on three subjects Saturday, March 16, beginning at 8:30 a.m. with a talk about the War in the Pacific, the focus of the first HBO series he worked on with Hanks and Spielberg. He will then discuss the War in Europe, and the Air War in Europe, which was the basis of his bestselling book, "Masters of the Air: America's Bomber Boys Who Fought the Air War Against Nazi Germany," and the next HBO series. Finally, after a round-table discussion with students, he will sign each of their books.
The annual event is designed to awaken within students a passion for social studies by exposing them to leading thinkers in the field, though it's also a big draw for local history teachers, says Ochoa.
Miller is the John Henry MacCracken Professor of History at Lafayette College in Pennsylvania. He is a member of the Board of Trustees of St. Vincent College and the National Museum of the Mighty Eighth Air Force. He is the cofounder of the Presidential Counselors, an advisory board to the CEO of the National World War II Museum, and a Fellow and Seminar Leader of the prestigious Gilder Lehrman Institute of American History.
A resident scholar and guest lecturer for various universities, Miller travels the world on paid-speaking gigs. His participation in Alta High's colloquium is being partially funded by the Canyons Education Foundation, a non-profit that raises money for teacher grants and to provide students with scholarships and academic opportunities.