Canyons District knows the invaluable impact our art teachers have on students. From music to a multitude of mediums, art gives a voice to those who can't speak. It can provide a haven for struggling students and enhance the learning process.
Two of Canyons' superstar advocates for the arts have received recognition from the Utah State Office of Education – with support from the Sorenson Legacy Foundation – for their contribution to the arts in Canyons District. Arts Consortium Chair Sharee Jorgensen received the 2018 Sorenson Legacy Award for Excellence in Arts Administration, and Sandy Elementary Music Specialist Debbie Beninati received the 2018 Sorenson Legacy Award for Elementary Music Instruction.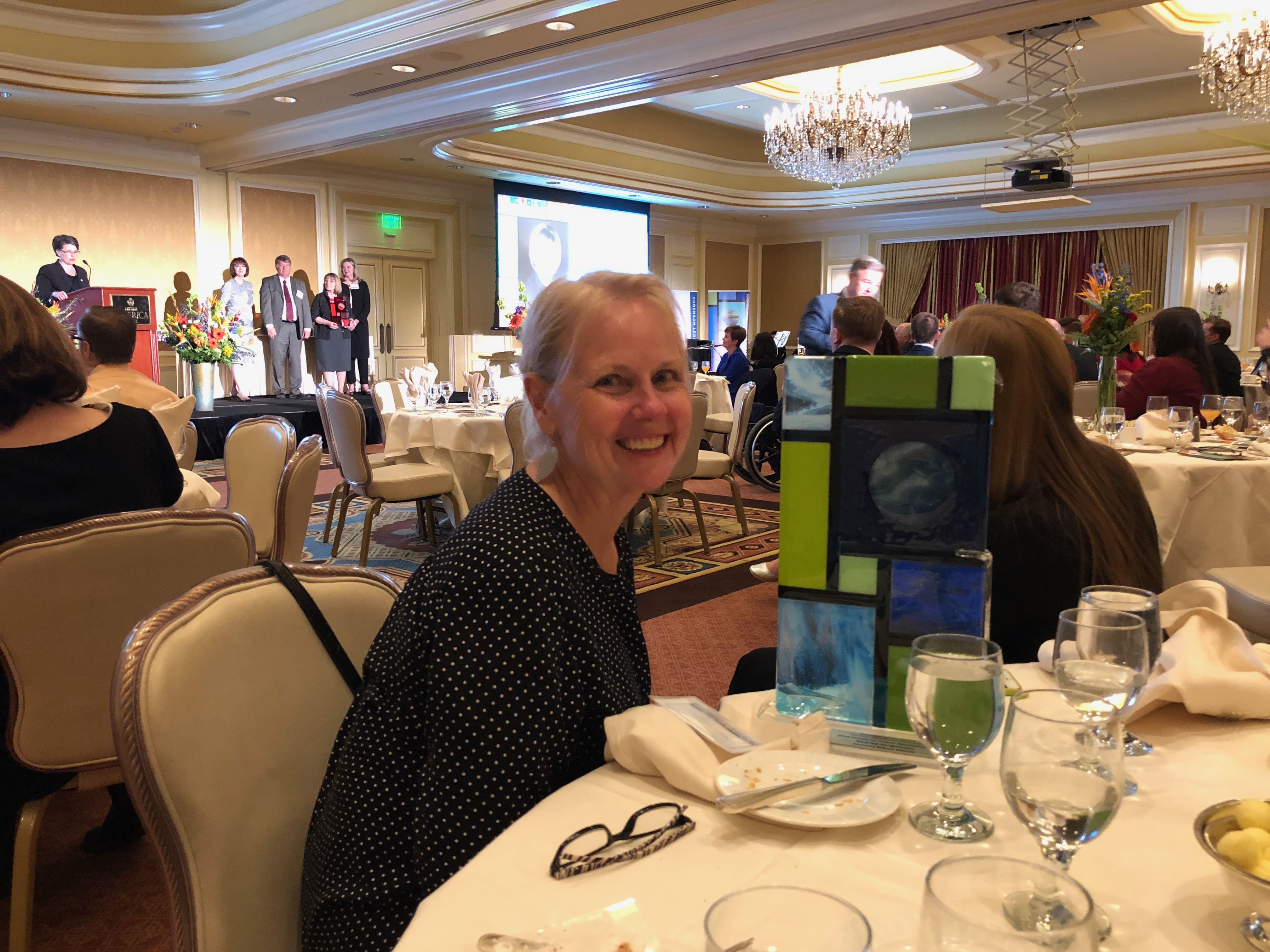 These educators have been recognized for their willingness to "embrace the arts with excellence in their practice," according to the Utah State Office of Education.
Jorgensen, CSD's Fine Arts Specialist, got her start in the classroom teaching middle school and high school band, orchestra, guitar, choir, theater and general music. A decorated educator, she is constantly looking for ways to give back
and now serves as Executive Director for the Utah Music Educators Association. "She goes above and beyond her job description, constantly asking what she can do to make our jobs easier," says Corner Canyon theatre teacher Case Spaulding. "From creating the District costume warehouse to getting set donations….and bringing us treats on our birthdays, she truly cares about each individual person."
Beninati models the joys of music for children at Sandy Elementary as a Music Specialist, and when she's not teaching, she's advocating for the importance of making comprehensive elementary music education available to all public schools. For her advocacy, Beninati was named Elementary Music Teacher of the Year by the Utah Music Educators Association (UMEA) in 2017. Also, in 2013, the self-described music education "junkie" received the prestigious Huntsman Award for Excellence in Education Award for her work volunteering to head up a 61-student, before-school orchestra at Lone Peak Elementary.
.